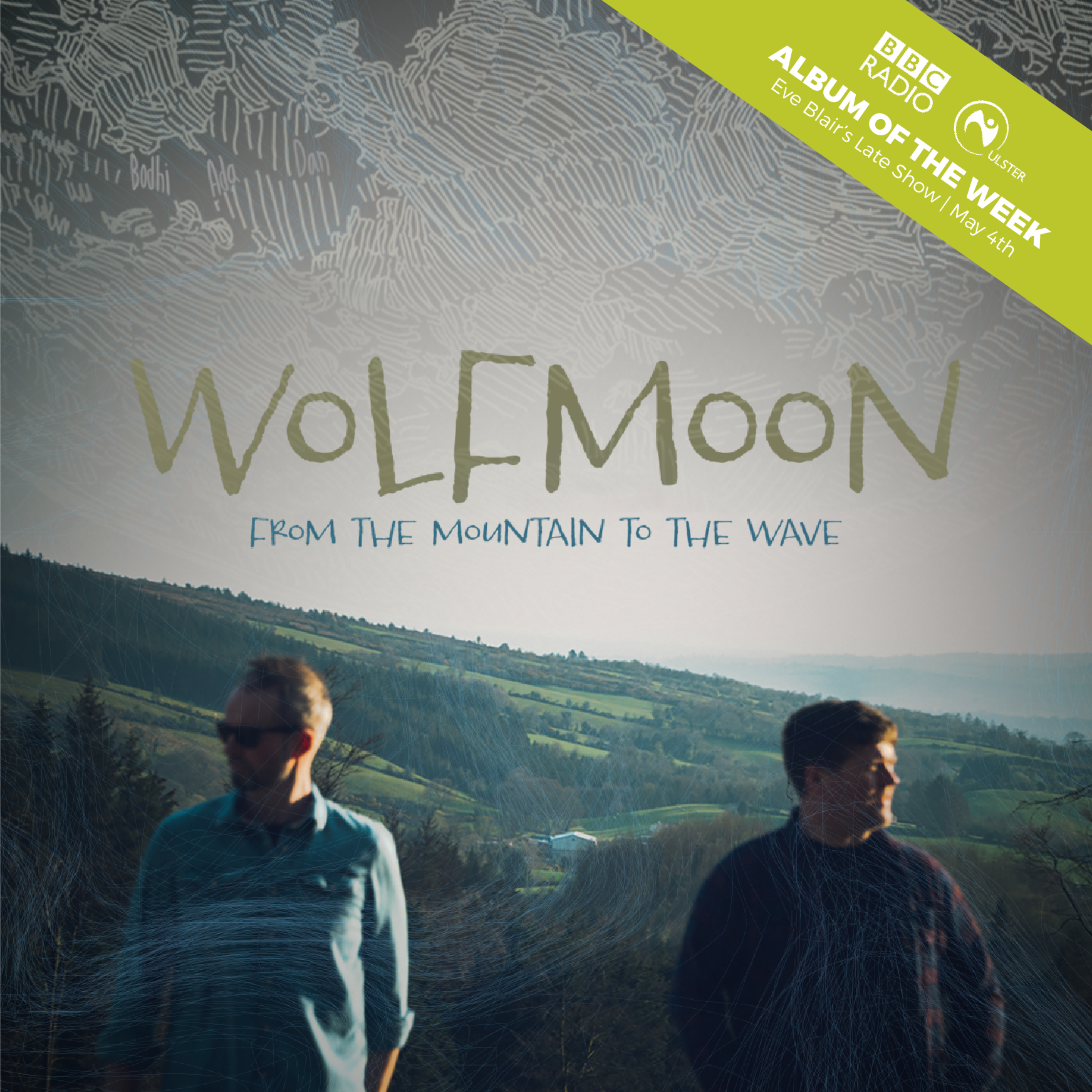 What a launch.
We sent our songs out to a few stations with a press pack over the weekend and we were hoping that some one somewhere would have had the chance to listen to them, maybe connect with our music and help us push it out into the world.
So, you can imagine the excitement when we woke on Tuesday morning to a text from a friend saying that Eve Blair had named 'From The mountain To The Wave' as her BBC Radio Ulster Late Show Album of the Week. No point in playing it down and trying to be cool about it, we were both blown away! We got straight on our phones, texting our families and listening to her show on BBC Sounds at the same time to hear what had been said.
Eve said "I'm a big fan" and has been playing a different song from the album every night this week. She has been telling her faithful listeners a bit more about us every evening and being generally lovely. Needless to say we are indebted to Eve for her support.
We have been inundated with messages from friends near and far, who heard the album and enjoyed it, we are both so grateful that people would take the time to contact us.
When we finished work on the album we had spent a considerable amount of time listening to it ourselves. You get so close that its hard to imagine what it would feel like to someone else. We knew that we had created something we could be proud of but had no idea to what extent someone else might connect to what we had done. Launch week has really put our minds at rest.
We look forward to tonight's final Late Show installment from the week that our 3 day old album was chosen as Album of the Week on a BBC Radio station. Hopefully we can manage to use the support Eve Blair has granted us to build an audience that we can perform our songs to down the line. That will be our next challenge.
Thank you to everyone for your support.
Take care and stay safe.
Niall & Matt.